VH-URP Cockatoo Docks & Engineering LJW.6 Codock (c/n 1)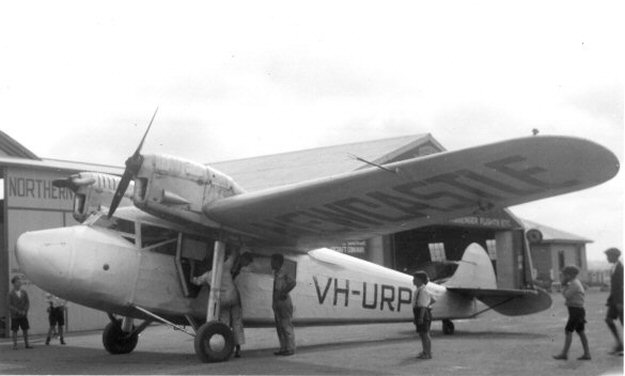 This indigenous Australian light transport was designed by Lawrence J. Wackett specifically for famed
aviator Sir Charles Kingsford Smith. It was a one-off, but did provide engineering knowledge for the
later production of a slightly larger machine, the Tugan Aircraft LJW.7 Gannet, (See VH-UVY).
Both aircraft are often referred to as Wackett aircraft, since the Tugan company was taken over by
the Commonwealth Aircraft Company in early 1937, and further designs by this illustrious engineer
were referred to as Wackett aircraft. VH-URP was powered by two 160 hp Napier Javelin engines.
The photo above, from the Geoff Goodall collection shows the Codock when it was operated by
Northern Airlines, parked outside their hangar. Note the large titles under the wing spelling


"NEWCASTLE",

one of the towns on the airline's route network. The image from my own
collection (below) shows it later in the 1930s. In fact, this may have been taken after it had been
sold to the College of Civil Aviation for use as a ground instruction machine. VH-URP was officially
stricken from the register in May 1940. Finally, I am indebted to Anthony Cleary for the (separate)
reproduction taken from a 1934 magazine showing VH-URP advertising scheduled services between
Newcastle and Sydney. In order that this may be read in its entirety I have retained the full size of it
and it may be viewed on this link.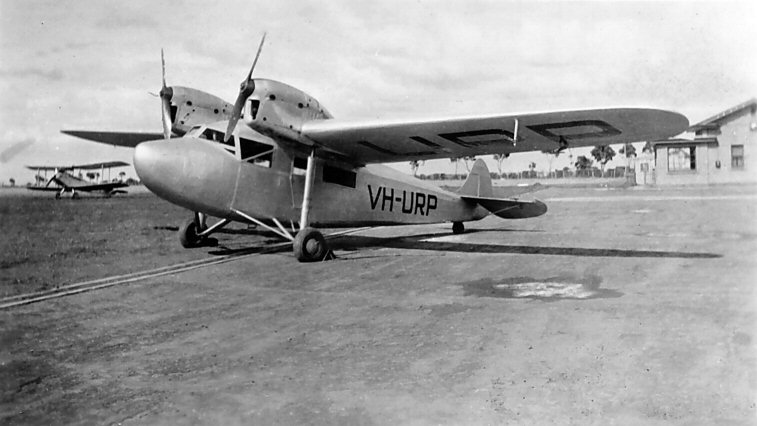 .