VH-UOH General Aircraft Genairco (c/n 17)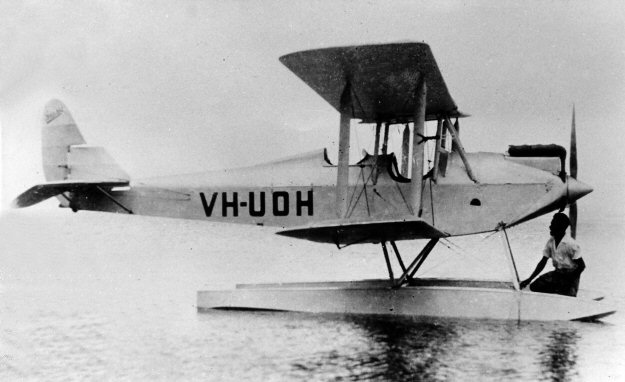 Photographed in Fiji in 1933 after it had been sold to the original Fiji Airways where it eventually
became VQ-FAC. -UOH was shipped to Fiji first, where it was later rebuilt as the second cabin
model by George Boehm (of Genairco) who had taken a position with Fiji Airways. It was restored
to the Australian register in 1936 as VH-UUI. (Had it been in the UK, it would have reverted to
its original rego). Photo above from the Geoff Goodall collection. Geoff indicates that -UOH,
along with Genairco Cabin Biplane VH-UOJ were both shipped out to Suva from Sydney on the
SS Aorangi, departing 2 Feb 1933. They were accompanied by General Aircraft Co Ltd's
owner/CEO George Boehm to supervise their assembly and the fitting of their floats which were
designed by Lawrence Wackett and had been built at Cockatoo Island Dockyard in Sydney.
Due to poor patronage, Fii Airways Ltd ceased operations in Feb 1934. The company, which
was registered in Adelaide with Guinea Airways backing, was liquidated two years later.