G-AUDJ Bristol Tourer Coupe (c/n 6118)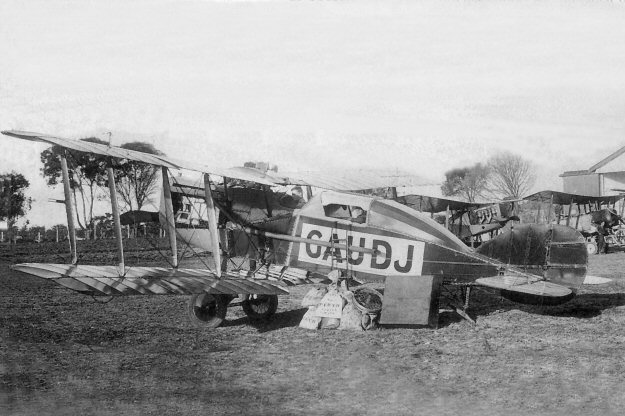 This rather cluttered and unconstrasty image is from the Bristol Aeroplane Company. It illustrates
a Bristol Tourer Coupe of WA Airways Ltd unloading mail at Perth in 1924. The photo below,
from the State Library of Western Australia collection shows it "on an airstrip", also circa 1924.
This aircraft, and Bristol Tourer G-AUDK were sold to Charles Kingsford Smith's Interstate
Flying Services in 1927, operating out of Longueville, NSW. G-AUDJ crash landed near Pine
Ceek in the Northern Territory in September of 1928 and was struck off the register two months
later.