T-DOFB Fokker F.III (c/n 1562)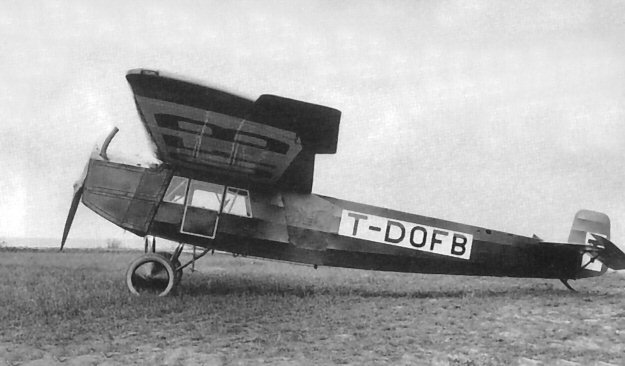 Det Danske Luftartselskab A/S (DDL), the Danish national airline was originally incorporated as
long ago as 1918. By the mid 1920s it was providing air transportation between Copenhagen
and many of the capitals of Europe. Before 1929 the Danish national registration letters were
T- followed by four letters. In 1929 ICAO changed this to OY- followed by three letters.
Early equipment was comprised of one or two Freidrichshafen FF.49s, Junkers F.13s and the
ubiquitous Airco D.H.9s. T-DOFB was one of four Fokker F.IIIs operated by DDL. It was
destroyed in a crash at Copenhagen in November of 1925. The above image came from a
Fokker pamphlet circa 1939.