I-JAKA Yak-40EC (c/n 9020409)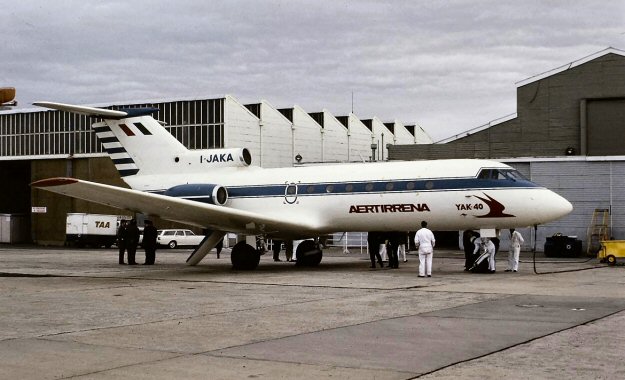 I know very little about this Italian airline. In the early 1970s it operated at least three YAK40s,
one of which visited Melbourne's Essendon Airport one day, no doubt in on charter. The choice
of rego, when read in its full context, must have had some tower personnel chuckling. Two others
that I know of were I-JAKE and I-JAKI. Some 1,136 of these compact looking 32-pax local
service airliners were built. Aertirrena probably got a good deal on them, plus western manufact-
urers were not producing a three engined small machine at the time. The above image is from the
Maurice Austin collection. The airline appears to have been relatively short lived, for, by the mid
1970s it had gone.