2003 Boeing 307 Stratoliner (c/n 2003)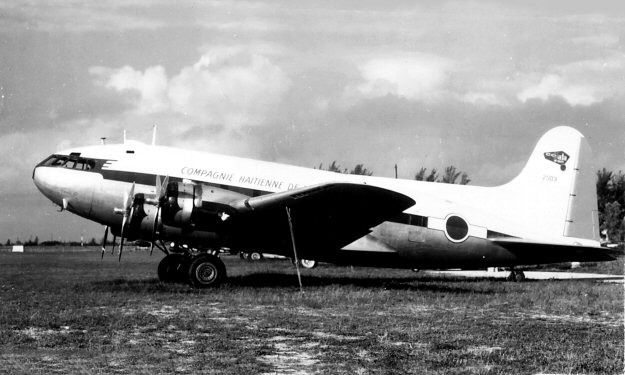 Not strictly a "civil" airliner, although wearing the titling of Compagnie Haitienne de Transportes
Aeriens, this Boeing 307 was purchased for the private use of president "Papa Doc" Duvalier.
Rather than carry a HH- registration, its only identity is its c/n, carried on the fin. The Stratoliner
was formerly Pan American's NC19903. It has a long and varied history. It returned to the US
in 1959 and has now been completely restored to its former glory and is on display at the Steven
F. Udvar-Hazy Center of the Smithsonian Museum at Washington Dulles International Airport.