Wisconsin Central Airlines Lockheed 10-A Electra N17375 (c/n 1096)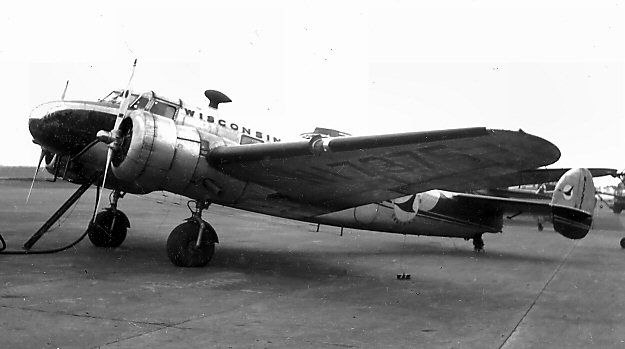 Wisconsin Central Airlines was incorporated in 1944 but did not commence scheduled services until
February of 1948. It was originally a division of the Four Wheel Drive Company of Clintonville,
Wisconsin. The new airline had been awarded Air Mail Route 86 covering some 43 stations within
Wisconsin, Illinois and Minnesota. To service this network a small fleet of six Lockheed 10-As was
acquired. N17375 had originally been delivered to Hanford Airlines back in 1937. The above image
is from the Leo J. Kohn collection and was taken at General Mitchell Field, Milwaukee in 1949.