West Indian Aerial Express Fairchild FC-2 (NC) 1654 (c/n 15)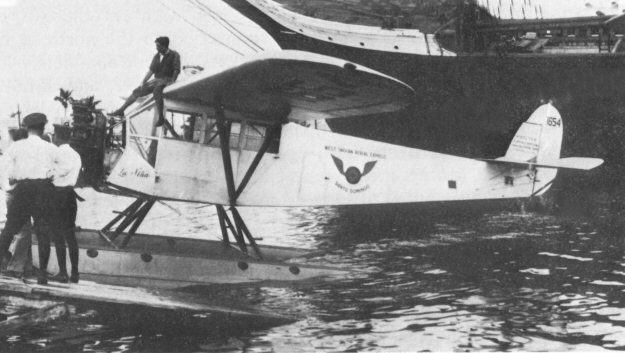 This was the hastily borrowed Fairchild FC-2 of West Indian Aerial Express with which Pan
American Airways flew its first service on 19 October 1927. Pan American was first set up
as a subsidiary of the Aviation Corporation of America (AVCO) to compete for the Key West
to Havana air mail route in competition with Florida Airways. AVCO's president, Juan Trippe
was a go-getter who had personally gone over to Cuba and secured an exclusive contract directly
from President Machado himself. Although winning the contract, Pan American had no equipment
of its own, so "borrowed" the FC-2 seen above, which was named "El Nino" (the Child, not the
Pacific Storm condition!). Both West Indian and Florida Aiurways were soon acquired by Pan
American which went on to become a household name in aviation circles in Latin and South America.