National Parks Airways Boeing 247-D NC13354 (c/n 1736)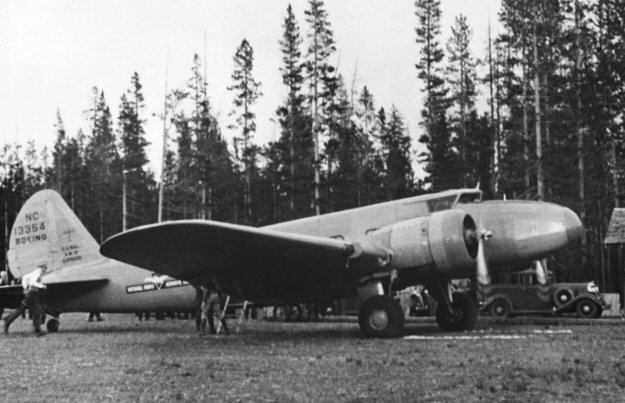 To say that images of National Parks Airways Boeing 247-Ds were hard to come by would be an
understatement! I am indebted to Craig Neumayer for the rare shot above which came from the
Ray Ellinghouse collection. The reproduction below (#2) was very kindly scanned for me by
Bjorn Larsson from his vast collection of airline timetables, in this case the NPA one for June of
1936. National Parks operated three ex-United Air Lines' Boeing 247-Ds. NC 13349 (below)
was leased from UAL, but I believe NC13354 and the third one, NC13337 were purchased. The
latter is shown at the foot of the page (#3) in another image from the Craig Neumayer collection,
taken at West Yellowstone. . This aircraft was ex-WAE and another shot of this same machine,
also via Craig, appears on the Western Air Lines Boeing 247D entry page. National Parks had
previously run into PMG Walter Brown's arrogance when Alfred Frank applied to have his line
extended to Missoula and Billings (a natural for someone with so much western Montana experience)
only to have the air mail route given to Northwest Airlines. The decision to acquire the Boeing airliners,
therefore, was a bold one. In the event National Parks struggled on until 1 August 1937 when it was
absorbed by Western Air Express, who were looking to regain much of the territory it had lost before
their forced merger with TWA



Boeing 247-D NC13349 (c/n 1731)




2

.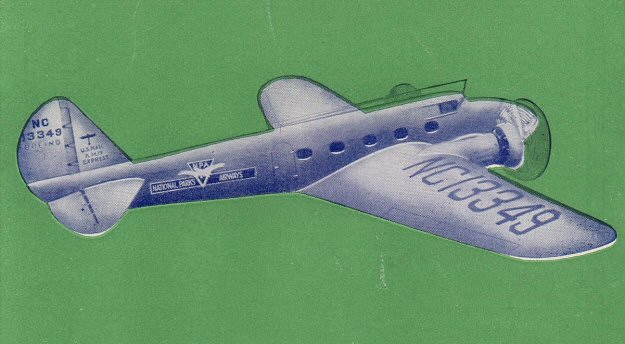 3. Boeing 247-D NC13337 (c/n 1719)