Marine Airways Bellanca CH-300 Pacemaker NC196N (c/n 181)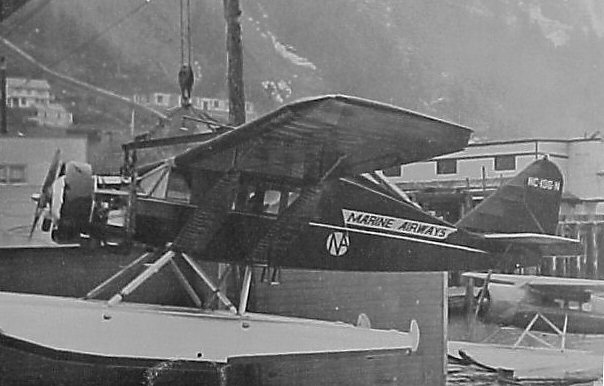 The photograph above (from Lars Opland) is a copy of an image at the Alaska Aviation
Heritage Museum. It shows the Bellanca in circa 1939 livery. The photograph below, of
the same aircraft, was taken by Lars' grandfather, Alfred Opland, at an earlier time. Marine
named it "Shakey Jake" (probably for obvious reasons!). This old Pacemaker soldiered on
with Alaska Coastal Airlines until 1968 when it was sold to the Canadian Air Museum in
Ottawa where it is currently displayed as CF-ATN.