ZK-AJS Beech C17L (c/n 107)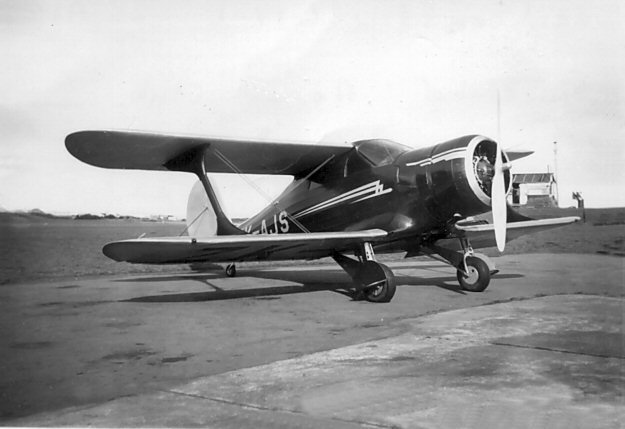 This was the former ZK-AEU after doing its wartime service (albeit almost permanently
laid up for repairs) as NZ573. It was operated by the Auckland Aero Club on air ambulance
and charter work. It was repainted very nicely in full 'Beechcraft' standard markings in red and
silver. ZK-AJS was exported to Australia in 1955 becoming VH-BOU.