VH-UOF General Aircraft Genairco (c/n 15)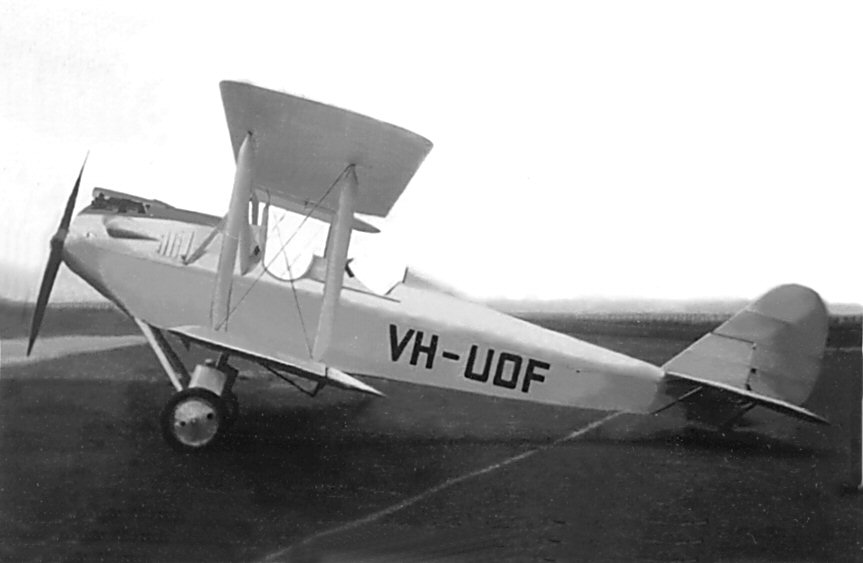 This aircraft was the next on the production line after VH-UOD shown previously.
(VH-UOE was an Avro Avian). Its resemblance to a D.H. 60G can readily be seen.
It did, however, have two seats, side-by-side, in the front cockpit. This Genairco was
fitted with a 105 hp Cirrus Hermes. In the elongated image below from the Frank Walters
collection, it is seen as a new aircraft outside the General Aircraft factory at Mascot in 1930,
Photo No 3 is from the Fairfax archives (via the NLA) illustrating the Genairco when flown
by its first owner, Colonel Andrew Cunningham of Queanbeyan, NSW in 1930. At the
foot of the page is a photo from the John Hopton collection, -UOF is seen upside down at
Belmont Common Aerodrome, Geelong after collision with a cow (didn't do the cow too
much good, either). The aircraft was repaired after this accident, and was ultimately destr-
oyed by fire at Camden, NSW in 1947.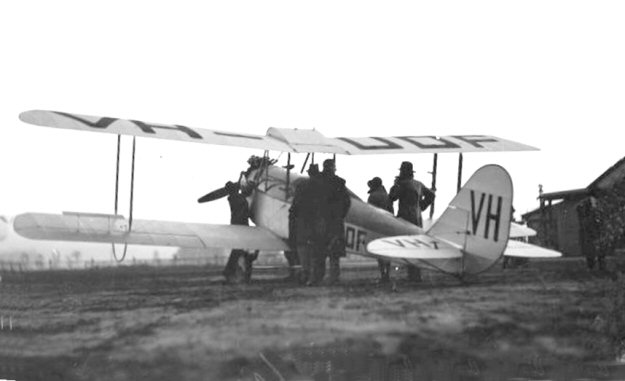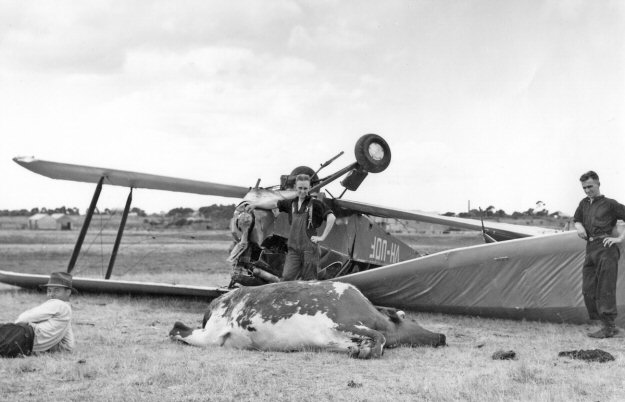 .