VH-UYE Tugan LJW7 Gannet (c/n TA.57)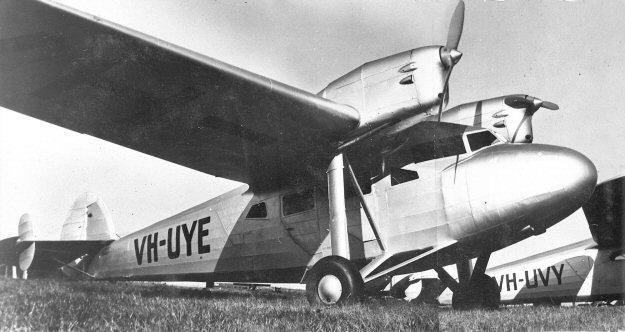 The above shot is from the Neil Follett collection (via Geoff Goodall). The first five Gannetts were
built at Mascot, although by 1937 the company had been absorbed by Commonwealth Aircraft and
the last three (c/ns TA.57 - TA.59) were built at Fishermans' Bend in Melbourne. At one stage I
thought that possibly these last three had all gone straight to the RAAF and, as such, were never paint-
ed up with their civil regos. Recent (2012) images from the Geoff Goodall collection have clearly
indicated that this was not so, as evidenced by the above shot. . -UYE became A14-3 in 1938 and
is seen as such in my photo below. It was reduced to produce in February 1946.