VH-UXE Tugan LJW7 Gannet (c/n TA.56)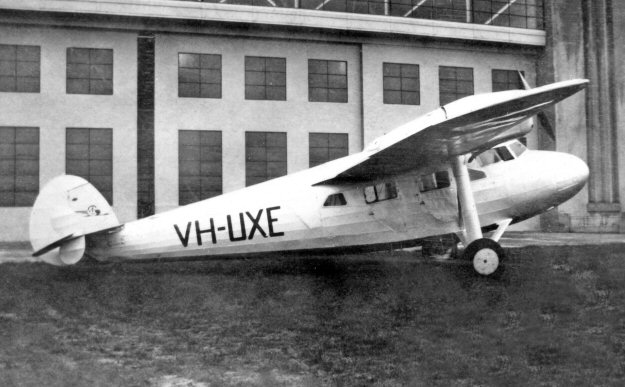 This indigenous Australian light transport was produced in 1937 by Tugan Aircraft Ltd of Mascot,
New South Wales. It was evaluated by the RAAF in 1937-38 and served for over a year as
A14-2. It passed to Commonwealth Aircraft Corporation Pty Ltd in 1938 when that entity was
set up. In 1939 VH-UXE went to Stephens Aviation in Wau, New Guinea, and was destroyed
by a Japanese air attack on that city on 1 February 1942 whilst evacuating civilians from the NG
Highlands to Port Moresby. The above photo is from the Len Dobbins collection, via the archives
of the CAHS, whilst the image immediately below came from Rockhampton Newspaper files. This
latter shows -UXE refueling on its delivery flight to Stephens in New Guinea in February 1939. At
the foot of the page is a photo of -UXE following this Japanese attack. This historic shot came via
old 'New Guinea hand' Rowan Hughes and is from the Brian Grey collection, courtesy of Denis Grey.
Incidentally, in the WW II action referenced above Stephens' Avro X VH-UXX was also attacked,
but managed to escape to Townsville where it eventually went derelict.