VH-UUZ Tugan LJW.7 Gannet (c/n TA.52)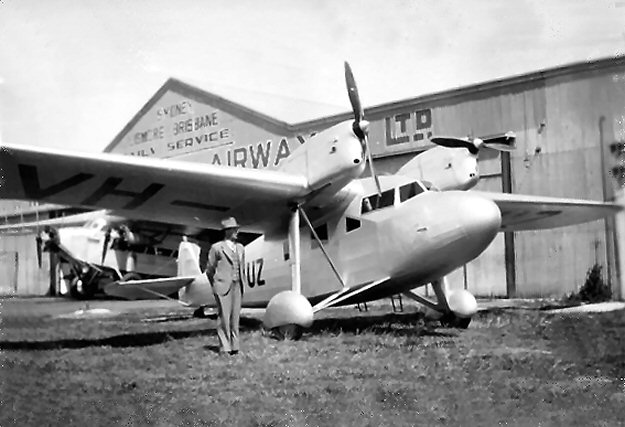 The Gannet was an indigenous Australian light transport designed by Lawrence J. Wackett at the
Tugan Aircraft Ltd of Mascot, New South Wales. The two images in this entry show the Gannet
with spats. Was -UUZ the only one so fitted? The photo above is from the E.A. Crome collection
(courtesy of the National Library of Australia) whilst that below is from the Edward Roberts coll-
ection (via the State Library of New South Wales). Could it be that the triby-hatted gentleman is
the same in both images, and that it is, in fact, the great Lawrence (later Sir) Wackett himself? This
Gannet was operated by Western and Southern Provincial Airlines Ltd of Sydney from November
1935 until it was destroyed in by fire following a crash 2 miles west of Cordeaux Dam, NSW on
19 February, 1936.