VH-USH British Klemm L.25c-1 Swallow (c/n 24)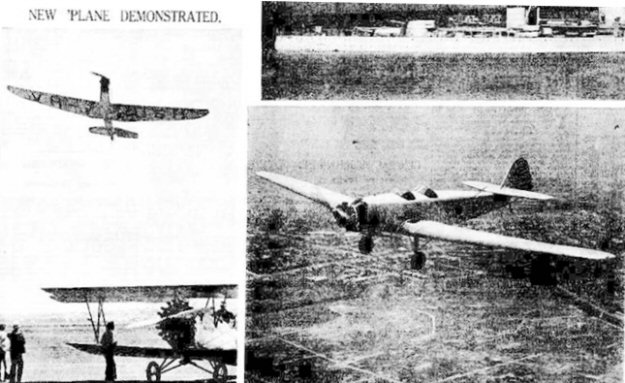 Failing all other means of acquiring a picture, I tasked master sleuth Graeme Parsons with unearthing
a shot of the first British Klemm L.25 to be imported into Australia, providing him with the date of its
first registration (19 November 1934) and the fact that it was registered to Klemm dealers Adastra
Airways Ltd. His research revealed that the Sydney Morning Herald acknowledged the delivery
of the diminutive monoplane in its issue of 11 March 1934 and on the image at the upper left of this
scratchy newspaper clipping the rego can, in fact, be discerned under the port wing.
The caption read as follows: "Capt. Follett yesterday demonstrated the capabilities of the first British
Klemm Swallow monoplane to reach Australia. He revealed that the 'plane has remarkable rapid
climbing facilities. The picture on the right was secured by a 'Herald' photographer from an Adastra
plane". Below is the clipping from the newspaper describing the aircraft's abilities.
135 German designed Klemm L.25s were built by the British Klemm Aeroplane Co. at London Air
Park, at Hanworth (in what was then Middlesex). VH-USH had various owners in NSW until it
was destroyed in a hangar fire at at Orange, NSW on 3 March 1939..