VH-URH Genairco Seaplane (c/n Tugan 1)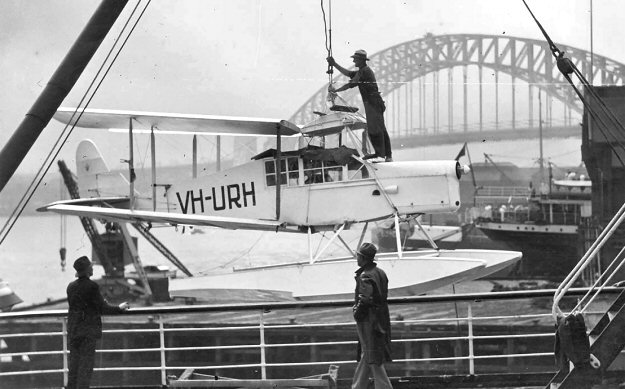 The photos above and immediately below, from the Hood Aviation collection, via the State Library of
New South Wales appear to have been taken on the same occasion - namely that of the shipping of the
Genairco to Rabaul in April 1934 aboard the SS Macdhui. The image at the foot of the page is from
the Wally Civitco collection and shows the machine probably in New Guinea. It had been built by Tugan
Aircraft at Mascot (the last Genairco biplane to be built) specifically for Rabaul Airways, Ltd of Rabaul,
New Guinea. A year later, (April, 1935) when its Certificate of Registration came up for renewal it was
allowed to lapse for some reason and the aircraft was stricken from the register. Its final fate is, therefore,
unknown.