G-AUMV de Havilland D.H.60G Gipsy Moth (c/n 896)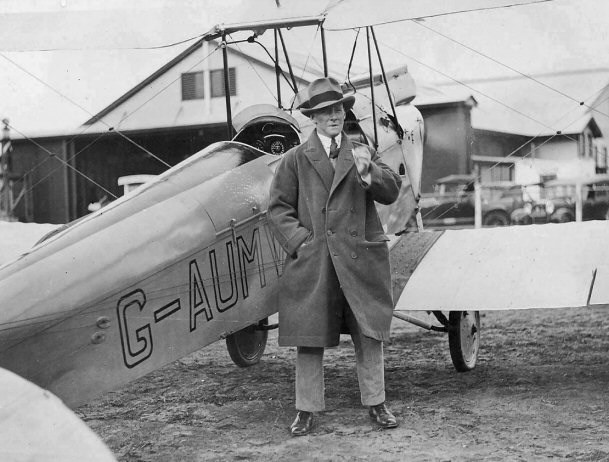 This Moth was registered to Matthews Aviation Pty Ltd of Essendon, Victoria in 1929. Does
this image, from the Hood Collection Pt II (Aviation), via the State Library of New South Wales
collection show Mr. Matthews? It had a series of owners, mishaps and rebuilds in the 1930s,
was re-registered VH-UMV in 1932 and impressed into RAAF service in 1940 as A7-97. It
did not survive the war and was probably reduced to spares. The shot below, showing -UMV
as VH-, was taken by the late Daryl Mackenzie in the late 1930s. The pilot in the rear cockpit
is unknown. It joined the Royal Vic Aero Club in 1936 and crashed 3 miles from that airport
in July of that year. The shot at the foot of the page, from the CAHS collection, probably shows
it in the hangar at Essendon being rebuilt following that crash. Its CofA was renewed in 1938.