G-AUDX Bristol Tourer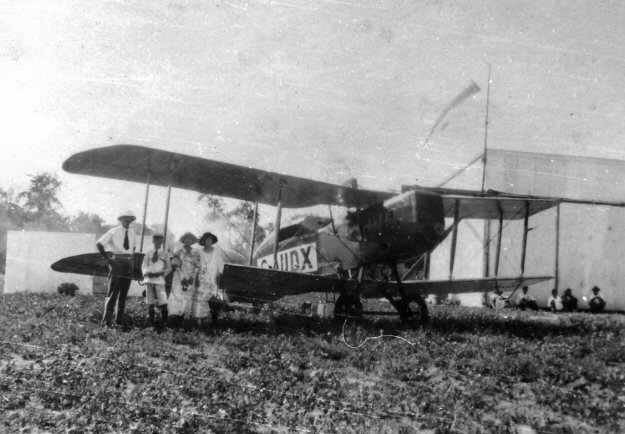 This Bristol Tourer was acquired by West Australian Airways in March 1923. Seen above is a shot
from the Geoff Goodall collection showing it at the old Esplanade Airport in Perth which was located
on the banks of the Swan River. The image below shows it after one of its many prangs whilst with
WAA. This one was a Geraldton, circa 1923. It passed to F.T. O'Dea of Sydney in 1928 and then
to H.R. Clark in 1930. G-AUDX was written off in a crash in Queensland in 1930 before it could be
repainted as VH-UDX.