G-AUDG Bristol Tourer Coupe (c/n 6111)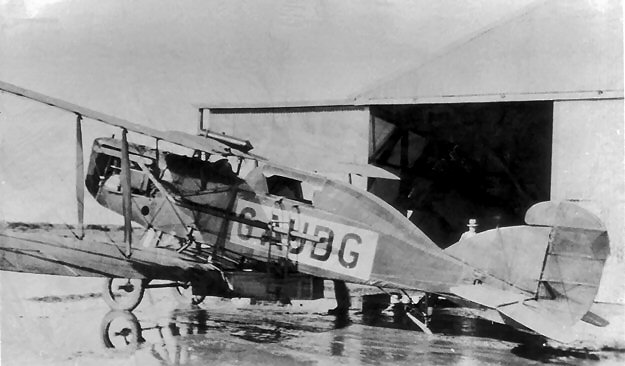 Here's a rare shot by Merv Prime (via the Geoff Goodall collection) of a Bristol Tourer as
operated by WA Airways Ltd of Perth in 1921. In August 1928 G-AUDG was purchased
by Capt. Gordon C. Wilson for his Wilson Air Services. The machine was flown from Perth
to Mascot by Wilson himself in just over 25 hours. The image below, from the Fairfax archives
(via the NLA) shows Wilson arriving at Mascot with F.W. Buchan, a passenger who accomp-
anied him from Perth (another passenger disembarked at Broken Hill. This ancient machine
was not long lived after that, being destroyed by fire at Wauchope, NSW on 17 December 1938.
Without appearing too critical it looks as if that fate may have put it out of its misery!