G-AUCL Avro 504J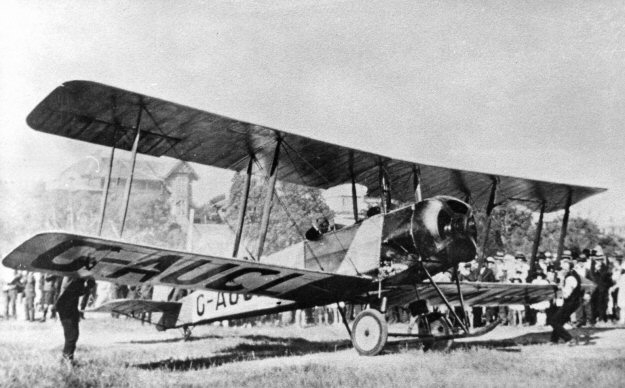 The photo above and the one at the foot of the page were both taken at Perth's Esplanade in
1921-22 and are from the Geoff Goodall collection. The shot immediately below, from the
National Library of Australia collection, was taken as the 504J crossed the finish line in a 1926
air race. This image illustrates clearly the odd painting of the full rego under each wing. This
aircraft was operated by West Australian Airways until about 1931. Note Bristol Tourer
G-AUDZ, another of WAA's machines outside the Esplanade hanger in the bottom of the page
shot. Although G-AUCL became VH-UCL early in 1931, its CofA lapsed shortly afterward
and it was stricken off the register.