VH-TOT Beech C17L (c/n 107

)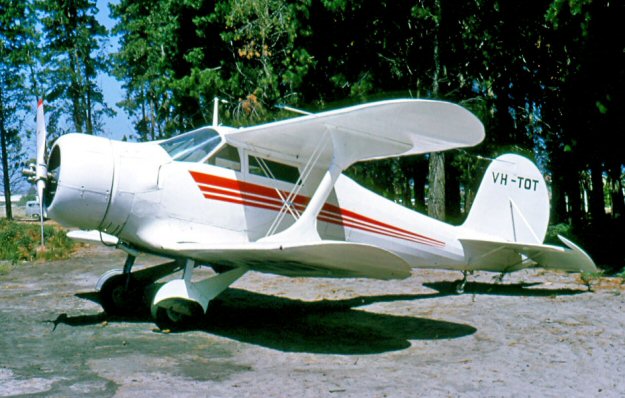 Two photos of this Staggerwing taken at Moorabbin in 1966. The color shot above is by Dave Eyre
whilst the B&W below is from the Newell Bell collection. This aircraft was the former VH-PMG,
re-registered VH-TOT in April 1964. It crashed at Cooktown, Queensland in August 1967, although
I believe is now the subject of yet another restoration. .