VH-SJL Auster J/1B Aiglet (c/n 2692)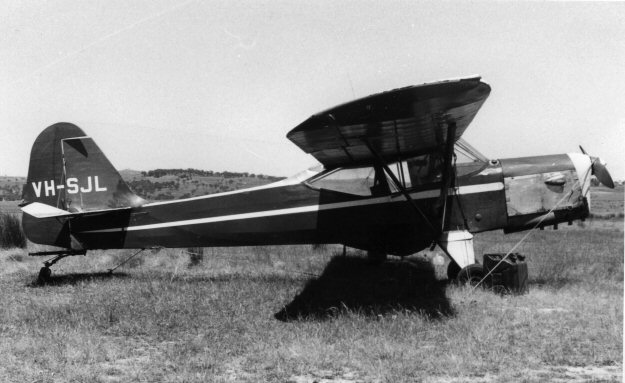 \

This Aiglet came in from Hong Kong in July 1968. Originally built in 1947 for a customer in
Malaya, it was first registered VR-RBP. This was changed in 1963 when Malaysia re-regis-
tered all aircraft and it became 9M-ALF. Somewhere along the way it was sold in Hong Kong.
Mike Vincent's photo (above, via the Geoff Goodall collection) was taken at Collector*, NSW
in January 1977. Livery was dark red and white. VH-SJL is still currently registered, to an
owner in South Australia.

* Collector is a tiny township on the road from Goulburn to Canberra. Little more than a pub and a
service station. For some reason I remember stopping there on a road trip from Brisbane to Mel-
bourne in the 1940s in our trusty Austin 10. A new Federal Highway has now by-passed the town,
although it has, I remember, some historic links to the lawless past of the area, and is probably worth
another visit!.