VH-CDE Beech B50 Twin Bonanza (c/n CH-24)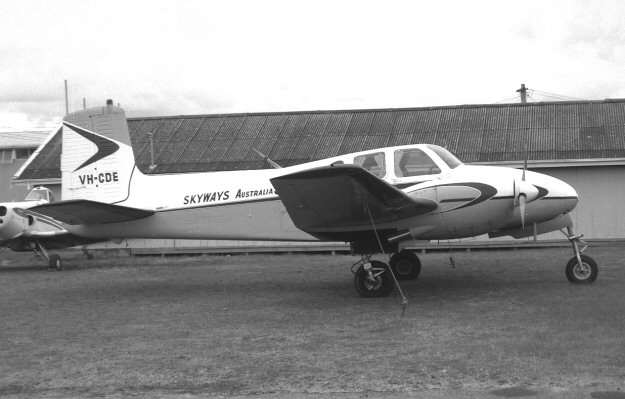 Originally imported in October of 1958 as VH-CLA for Connellan Airways, this Twin Bonanza
was re-registered when acquired by Skyways Australia in 1960. The Geoff Goodall shots (above)
at Moorabbin in May 1963, and the color impression below were taken before Nicholas Air Charter
took over Skyways (to become Nicholas Skyways). The photo at the foot of the page by Newell
Bell (via the John Hopton collection) illustrates -CDE at Moorabbin in 1966 after repainting with
Nicholas Skyways titling. Following several interim owners, this Twin Bonanza is still current and
registered to a private owner in the Australian Capital Territory. It now forms part of the Fleet Air
Arm Museum collection at Nowra, NSW.