VH-BYP Auster J/5G Cirrus Autocar (c/n 2945)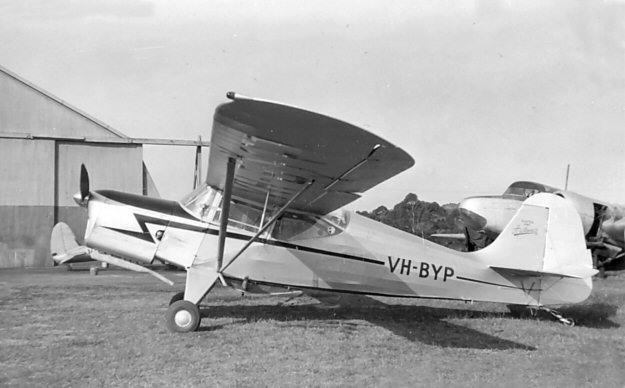 The Autocar is recognizable by its slightly humpback appearance, necessitated by the
widening of the rear fuselage to accommodate the four seats (as opposed to the three seated
Autocrat). VH-BYP was originally VH-KBZ. This shot was taken at Bankstown in 1955.
This machine was still on the register into the new millennium.