VH-BVD Cessna 190 (c/n 7519)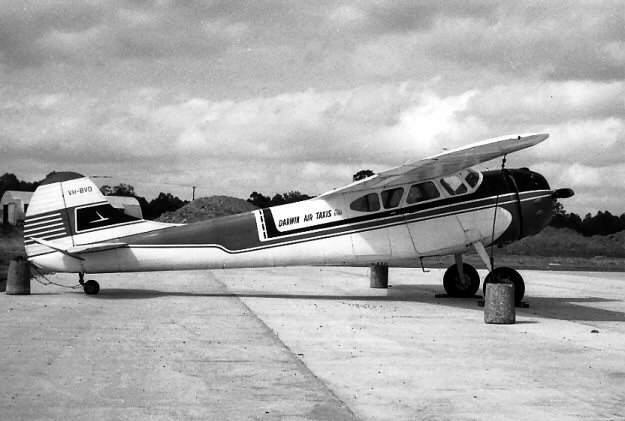 VH-BVD had just been traded in to distributor Rex Aviation in Bankstown by Darwin Air Taxis
when Geoff Goodall took the above shot in January 1964. It had originally been imported, new,
for Madang Air Services in New Guinea. The big Cessna was sold on to A. C. Stackhouse of
Flinders Island. It has had a couple of owners since then and in 1973 was converted from a 190
to a 195B by removing the Continental W670 and installing a Jacobs R755 engine. At the time
this was done it was repainted into full 1954 195B livery as seen in Geoff's shot immediately below
taken at the February 1975 Air Show at Berwick, Victoria. VH-BVD is still current and is seen
in the nice contemporary image by Lenn Bayliss (bottom of the page) landing at Watts Bridge Air-
port, Queensland in 2006.