VH-BLW de Havilland D.H.82A Tiuger Moth (c/n DHA1047)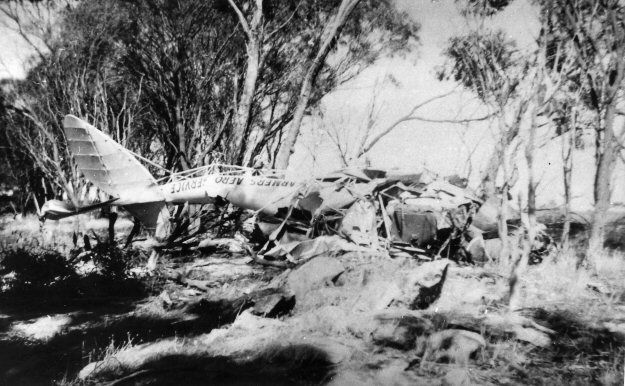 I am not enamored about presenting photos such as this. However, if it is the only record available
of a particular auircraft....... Anyway, here are the remains of -BLW following a crash at Bruce Rock,
WA on 27 August 1959. As Geoff Goodall, from whose collection this shot comes, says, you'll just
have to take his word for it! The machine was owned at the time by Aero Service Pty Ltd, Perth
and that titling is visible on the fuselage. The Tiger struck the ground during a low turn while spraying
wild turnips near Bruce Rock and crahsed into trees. The pilot was not wearing his crash helmet but
nevertheless walked away from the wreck uninjured..