VH-ABH (2) Yeoman YA-1 Cropmaster 250R (c/n 114)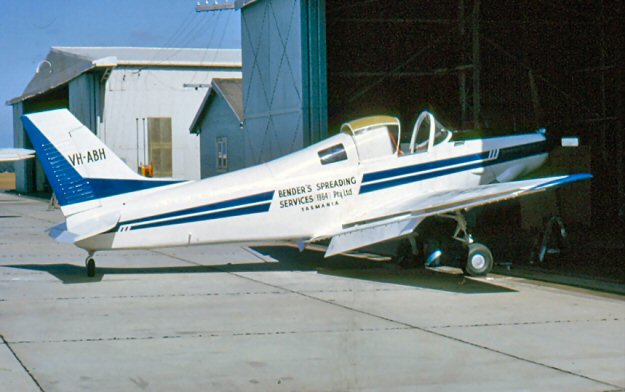 The above photo by Dave Eyre (Via Geoff Goodall) was taken in August 1964 when the Crop-
master had just been rolled out of Yeoman Aviation's production line hangar at Bankstown. It
went to Benders Spreading Service of Hobart, Tasmania on the 20th of that month. . Geoff
Goodall's own shot of the same machine (below) was taken

just after dawn on a dark winter's
morning in July of 1967 at Coonabarabran, NSW, whilst it and -CYY in back, were warming
up for more crop spraying sorties. Geoff indicates he had just crawled out of his sleeping bag
where he and his mates had kipped down in the hangar for the night! Now that's what I call
dedicated aircraft spotting! Coonabarabran is about 200 km north of Dubbo in western NSW.
Not quite "beyond the black stump" but getting on...............
VH-ABH had originally been assigned the rego VH-ABY but for some reason this was not taken
up. The Cropmaster came to grief in an accident at Mumindindi Victoria in 1970 and was written
off. Whether it was still working for Westair Aviation Service at that time I do not know.